Long Documentaire - 75'20"' - En distribution
This film is an immersion in the heart of a prison of young offenders. It immerses us in a closed prison and leads us to meet a dozen teenagers incarcerated for long sentences, and the staff who supervises them.
It shows a year of life in this confined world and follows the implementation of a new educational project of intensive accompaniment.
The film uniquely and exceptionally addresses the problem of juvenile incarceration and the possibility of social reintegration.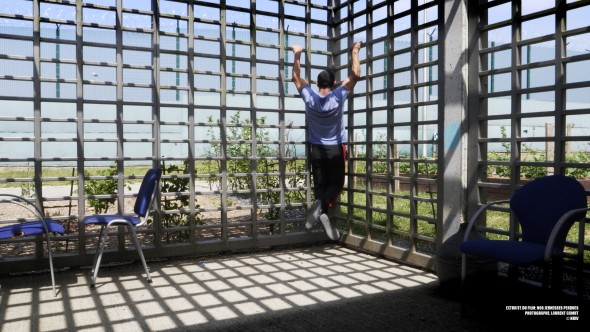 Credits:
Director Eric D'Agostino​
Producer Neon Rouge
Co-producer Tact Production
Director of Photography Laurent Camut​
Editor Antoine Donnet
Technical Details:
Shooting Format: 2K
Aspect Ratio: Full HD
ISAN 0000-0004-C599-0000-I-0000-0000-K